During the course of his research on the John Muir Memorial Shelter (AKA Muir Hut) for its nomination in July 2016 to the National Register of Historic Places, JMT Wilderness Conservancy board member Doug Harnsberger located the original 1930 architectural plans of the Italian Trulli Hut inspired structure, as drawn by Berkeley architect Henry Gutterson, as well as a wealth of historic photographs taken by Sierra Club "High Trip" participants in the 1930's. Originally the shelter featured a prominent finial at the apex of its stone roof. It is pictured below in a photograph of the 1933 dedication event with a young Ansel Adams standing in front with his tripod, capturing a portrait of the Sierra Club trip leader William Colby.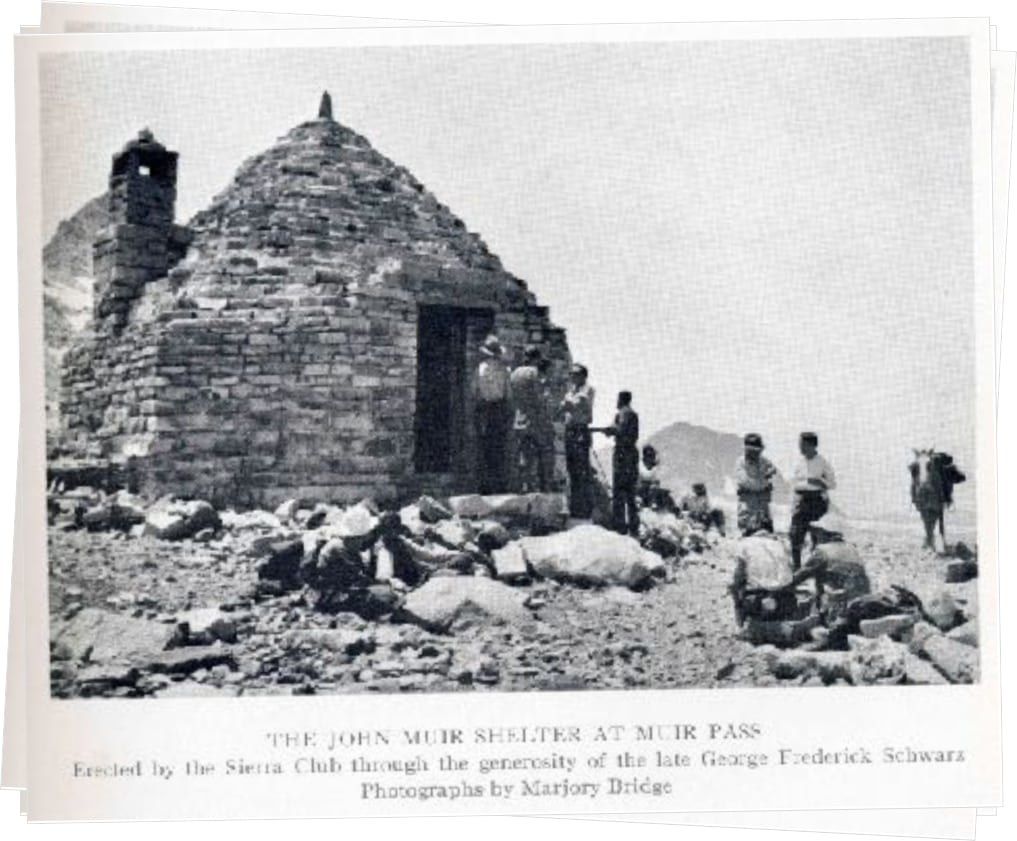 In addition to restoring the finial, the Muir Shelter needs to have its leaking corbelled granite roof re-pointed, its broken window replaced, and the entry door rehung on replacement hinges, after 90 years of constant use. Removing the accumulated grime, mold and mildew from the interior chamber is also on the "must-do" maintenance list!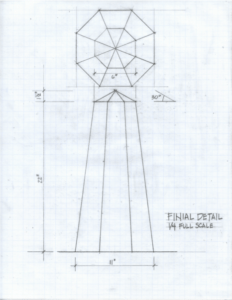 The Conservancy is waiting for approvals from SEKI and seeks to have this work done in the next few seasons. The reconstructed finial will be an "in-kind" replacement based on careful research of the historic record. Here is a sketch that was made using the original architectural plans as reference.   The scope and details of the proposed restoration work is being coordinated with the Cultural Resource Officer at the Sequoia and Kings Canyon National Parks headquarters. The restoration work will be reviewed and approved to be in compliance with the Secretary of the Interior's "Standards for Restoration" as required for all National Park owned historic structures.